How One Edwardian-Age Beauty Doctor Turned Skin Care into a Personal Fortune
We may think of the promotion of skin care as a modern phenomenon, but advertisements for skin products abounded in the Edwardian era, the period in which my novel, The Beauty Doctor, takes place.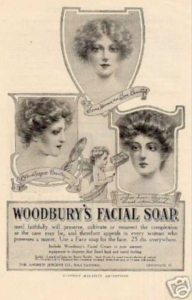 This ad from 1905 is just one example. John Woodbury was a self-trained dermatologist who achieved notoriety and wealth through a chain of cosmetic surgery "institutes" and a proprietary soap and cosmetics line. He sold his product line to Jergens in 1901, for an amazing sum (at the time) of $212,500, also retaining a 10% royalty. But all was not rosy for John Woodbury. A series of lawsuits and other problems ultimately led him to commit suicide, but not before he made history with his entrepreneurial achievements as a beauty doctor. (Source: "The 19th Century Origins of Facial Cosmetic Surgery and John H. Woodbury" published in Aesthetic Surgery Journal: www.aestheticsurgeryjournal.com).
Sign up now to receive my blog posts.
Buy my historical mystery/suspense novel, The Beauty Doctor!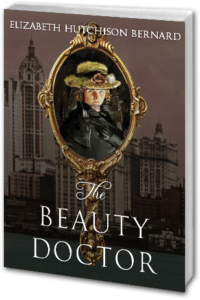 In the spring of 1907, Abigail Platford finds herself unexpectedly adrift in New York City. Penniless and full of self-doubt, she has abandoned her dream of someday attending medical school and becoming a doctor like her late father. Instead, she takes a minor position in the office of Dr. Franklin Rome, hoping at least to maintain contact with the world of medicine that fascinates her. She soon learns that the handsome and sophisticated Dr. Rome is one of a rare new breed of so-called beauty doctors who chisel noses, pin back ears, trim eyelids and inject wrinkles with paraffin. At first skeptical, she begins to open her mind, and then her heart, to Dr. Rome. But when his partnership with an eccentric collector of human oddities raises troubling questions, Abigail becomes ensnared in a web of treachery that challenges her most cherished beliefs about a doctor's sacred duty and threatens to destroy all she loves.