The Colorful History of Cosmetic Surgery
The possibility of physical transformation through cosmetic surgery first came to public attention during the last two decades of the nineteenth century, inspiring both curiosity and condemnation.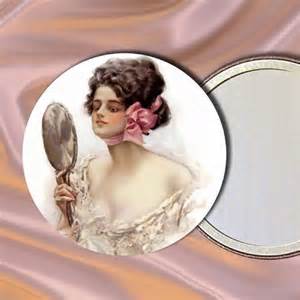 As the turn of the century approached, women were becoming weary of the restraints imposed by a society in which they lacked freedom of choice about even the simplest things, including how they looked. Enter The Beauty Doctor!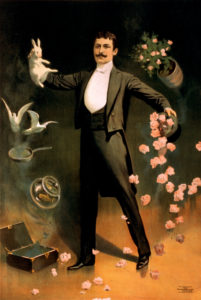 Unfortunately, many so-called beauty doctors were nothing more than charlatans without medical training, advertising directly to the public with promises they could not fulfill. But there were exceptions. In 1907, the general surgeon Charles C. Miller published his textbook, The Correction of Featural Imperfections, in which he urged legitimate doctors to embrace the field of "featural surgery." In the course of research for my historical novel, The Beauty Doctor, I obtained a complete copy of Dr. Miller's book which includes detailed descriptions of many aesthetic and reconstructive procedures for the ears, nose, eyelids, lips, chin, and a rather simple procedure for the creation of dimples. Dr. Miller claimed to have performed all of these surgeries with generally good results.
A recent article in Aesthetic Surgery Journal chronicles the somewhat earlier career of the self-trained cosmetic dermatologist John H. Woodbury (1851—1909), recounting his experience with a variety of facial cosmetic surgery procedures that he actively promoted to the public as early as the 1890s. There is no question that Woodbury, though not actually a doctor, was a remarkable pioneer. Yet by the second decade of the twentieth century, the disastrous results of paraffin injections performed by untrained beauty doctors were widely exposed. There were calls for public education on the risks of such treatments and warnings about the general lack of training among beauty practitioners.
Plastic surgery was not even on the radar screen as a true specialty, and already it had an image problem.
Interested in this topic? Read my article: The Colorful History of Cosmetic Surgery
Sign up now to receive my blog posts.
Buy my historical mystery/suspense novel, The Beauty Doctor!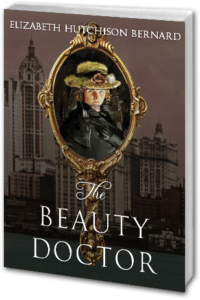 In the spring of 1907, Abigail Platford finds herself unexpectedly adrift in New York City. Penniless and full of self-doubt, she has abandoned her dream of someday attending medical school and becoming a doctor like her late father. Instead, she takes a minor position in the office of Dr. Franklin Rome, hoping at least to maintain contact with the world of medicine that fascinates her. She soon learns that the handsome and sophisticated Dr. Rome is one of a rare new breed of so-called beauty doctors who chisel noses, pin back ears, trim eyelids and inject wrinkles with paraffin. At first skeptical, she begins to open her mind, and then her heart, to Dr. Rome. But when his partnership with an eccentric collector of human oddities raises troubling questions, Abigail becomes ensnared in a web of treachery that challenges her most cherished beliefs about a doctor's sacred duty and threatens to destroy all she loves.