THE BEAUTY DOCTOR Named B.R.A.G. Medallion Honoree
The Beauty Doctor has been named as a B.R.A.G. Medallion Honoree. This recognition means that The Beauty Doctor is among an elite group of independently published books recognized by readers as the "best of the best."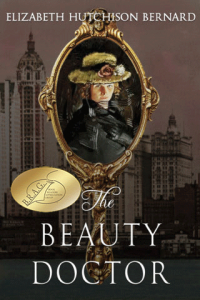 BRAGMedallion.com is owned and operated by indieBRAG, LLC, a privately held organization that has brought together a large group of readers, both individuals and members of book clubs, located throughout the United States and in ten other countries around the globe. Its mission is to discover talented self-published authors and give their work the attention and recognition it deserves. The organization's primary focus is fiction across a wide range of genres; however, it selectively considers non-fiction books as well.
Books are subjected to a rigorous selection process that begins when the author submits his or her book for evaluation. This entails an initial screening to ensure that the author's work meets certain minimum standards of quality and content. This initial screening may involve a review of sample chapters available on Amazon.com or other on-line booksellers. If it passes this preliminary assessment, it is then read by a selected group of members drawn from the organization's global reader team. In both the initial screening phase and, if appropriate, the subsequent group evaluation phase, each book is judged against a comprehensive list of relevant literary criteria. (Description of indieBRAG mission and process is according to the organization's website, www.bragmedallion.com.)
Independent publishing has become not only an option for authors but very often the best option. It allows an author to maintain complete control of his or her work, to present that work to the public in a manner consistent with personal and professional goals, and to reap more of the financial rewards when the book is successful. Big publishers devote the majority of their resources to big-name authors. New authors who manage to obtain a publishing contract often complain that the support received from their publisher is not nearly what they expected. That is why huge numbers of both new and established authors are turning to self-publishing as an alternative to traditional publishing.
Granted, to be successful with independent publishing one needs to have or develop the expertise necessary to produce a highly professional book, with attention to every detail, and then promote it. I am fortunate to have a background not only in writing but in editing, publishing and public relations. But, of course, no independent author can—or should—do it all alone. There are many terrific free-lance editors out there, many of whom worked at one time or another for the big publishing houses. There is no substitute for a great developmental editor to help a writer initially identify a manuscript's strengths and weakness, an astute copy editor and meticulous proofreader! Also book design, especially an eye-catching and appropriate cover, is critically important. More than anything, though, a writer learns to be a better author from his or her readers. That's why thoughtful reader reviews on Amazon, Goodreads, etc. mean so much.
Independent publishing was the logical choice for me, and I love it! And I love indieBRAG for developing such a great platform for self-published authors!  Thank you!
You can view my book and other B.R.A.G. Medallion Honoree titles at https://www.bragmedallion.com/award-winning-books/historical-fiction/the-beauty-doctor/
Sign up now to receive my blog posts.
Buy my historical thriller, The Beauty Doctor!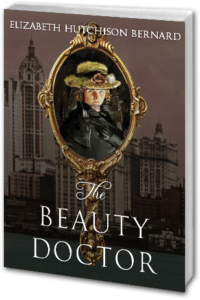 In the spring of 1907, Abigail Platford finds herself unexpectedly adrift in New York City. Penniless and full of self-doubt, she has abandoned her dream of someday attending medical school and becoming a doctor like her late father. Instead, she takes a minor position in the office of Dr. Franklin Rome, hoping at least to maintain contact with the world of medicine that fascinates her. She soon learns that the handsome and sophisticated Dr. Rome is one of a rare new breed of so-called beauty doctors who chisel noses, pin back ears, trim eyelids and inject wrinkles with paraffin. At first skeptical, she begins to open her mind, and then her heart, to Dr. Rome. But when his partnership with an eccentric collector of human oddities raises troubling questions, Abigail becomes ensnared in a web of treachery that challenges her most cherished beliefs about a doctor's sacred duty and threatens to destroy all she loves.