THE BEAUTY DOCTOR by Elizabeth Hutchison Bernard Named Finalist for 2018 Eric Hoffer Book Award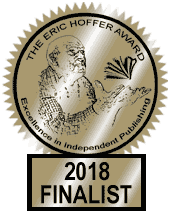 The Beauty Doctor has been named a finalist in the General Fiction category for the 2018 Eric Hoffer Book Award, one of the largest international book awards for small, academic and independent presses. The Hoffer award honors freethinking writers and independent books of exceptional merit as judged by an independent panel of 100 judges evaluating books within 18 all-inclusive categories including fiction, memoir, and nonfiction. There are typically only 1 to 6 finalists per category. Winners of the Hoffer award are given prizes, honors, and worldwide media exposure, as well as being covered in the US Review of Books. All finalists and winners were announced on May 14, 2018.
Eric Hoffer is well known as a great American philosopher. In 1951, he penned his landmark work, The True Believer, and assured his place among the most important thinkers of the twentieth century with his cogent insights into the essence of human nature and, in particular, the phenomenon of mass movements whether revolutionary, nationalistic, or religious. He was awarded the Presidential Medal of Freedom in 1983.
The Beauty Doctor previously was recognized as a finalist in the 2017 Arizona Literary Awards in the category of Published Fiction and as a B.R.A.G. Medallion Honoree by the Book Readers Appreciation Group.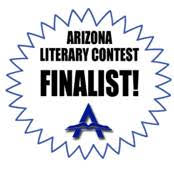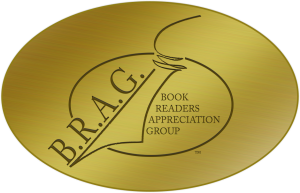 Sign up now to receive my blog posts.
Buy the historical thriller, The Beauty Doctor!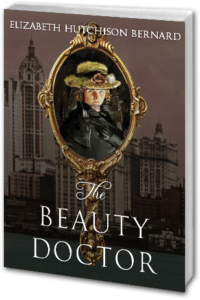 In the spring of 1907, Abigail Platford finds herself unexpectedly adrift in New York City. Penniless and full of self-doubt, she has abandoned her dream of someday attending medical school and becoming a doctor like her late father. Instead, she takes a minor position in the office of Dr. Franklin Rome, hoping at least to maintain contact with the world of medicine that fascinates her. She soon learns that the handsome and sophisticated Dr. Rome is one of a rare new breed of so-called beauty doctors who chisel noses, pin back ears, trim eyelids and inject wrinkles with paraffin. At first skeptical, she begins to open her mind, and then her heart, to Dr. Rome. But when his partnership with an eccentric collector of human oddities raises troubling questions, Abigail becomes ensnared in a web of treachery that challenges her most cherished beliefs about a doctor's sacred duty and threatens to destroy all she loves.