BOOK TALK Interviews Elizabeth Hutchison Bernard about TEMPTATION RAG: A NOVEL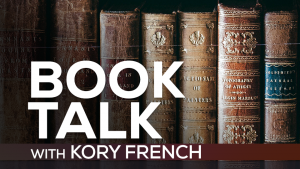 BOOK TALK podcast features an in-depth interview with Elizabeth Hutchison Bernard about her life before becoming an award-winning author; her research on the ragtime era; the process of writing Temptation Rag: A Novel; and her family relationship to the great ragtime pianist Mike Bernard.
"Host Kory French asked some great questions," says Elizabeth. "I think readers will get a lot of additional insight into the history behind the story of Temptation Rag."
Listen to the entire podcast now.
Kory French, host of BOOK TALK, has interviewed over 200 authors and writing personalities for BTR productions.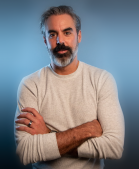 BOOK TALK podcasts are available for download on iTunes, Spotify, Google Play, TuneIn, Android and anywhere else podcast fans get their audio content.
***
About Temptation Rag: A Novel
Seventeen-year-old May Convery, unhappy with her privileged life in turn-of-the-century New York City, dreams of becoming a poet. When she meets the talented young Mike Bernard, an aspiring concert pianist, she immediately falls in love. But after their secret liaison is discovered, neither is prepared for the far-reaching consequences that will haunt them for decades. As Mike abandons serious music to ruthlessly defend his hard-won title, Ragtime King of the World, May struggles to find her voice as an artist and a woman. It is not until years after their youthful romance, when they cross paths again, that they must finally confront the truth about themselves and each other. But is it too late?
The world of ragtime is the backdrop for a remarkable story about the price of freedom, the longing for immortality, and the human need to find forgiveness. From vaudeville's greatest stars to the geniuses of early black musical theater, an unforgettable cast of real-life characters populates this richly-fictionalized historical saga.
Available from book stores and online book retailers.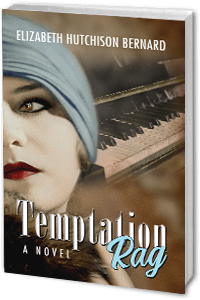 Five-star rating from Readers' Favorite Book Reviews!