TEMPTATION RAG: A NOVEL Blog Tour and Giveaway, Feb. 18-Mar.15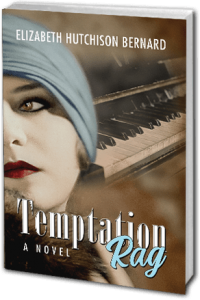 The Temptation Rag Blog Tour, sponsored by Historical Fiction Virtual Book Tours, is underway!
Now you can:
—Enter the book giveaway (see details below)
—Read a variety of excerpts from Temptation Rag: A Novel
—Read an interview with the author, Elizabeth Hutchison Bernard, about her writing of historical fiction— research and inspiration
—View an exclusive guest post "A Nostalgic Journey to Old Vaudeville"—a fascinating peek at the evolution of vaudeville in New York City, the setting for Temptation Rag and its real-life characters
HF Virtual Book Tours features some of the top new releases in historical fiction by award-winning and bestselling authors. Visit the tour stops to discover book bloggers who love the books you love!
—BLOG TOUR SCHEDULE—
Currently Posted
Monday, February 18
Review at Passages to the Past
Tuesday, February 19
Review at Pursuing Stacie
Wednesday, February 20
Excerpt at What Is That Book About
Friday, February 22
Excerpt at Maiden of the Pages
Saturday, February 23
Guest Post at The Chocolate Lady's Book Reviews
Monday, February 25
Feature at Peppermint PhD
Tuesday, February 26
Excerpt at CelticLady's Reviews
Wednesday, February 27
Interview at Passages to the Past
Friday, March 1
Review at View from the Birdhouse
Monday, March 4
Review at Macsbooks
Wednesday, March 6
Review at A Chick Who Reads
Friday, March 8
Excerpt at Broken Teepee
Friday, March 15
Review at Coffee and Ink
————————-
Giveaway
During the Blog Tour, we will be giving away copies of my award-winning historical thriller, The Beauty Doctor. One paperback and two Kindle eBooks are up for grabs. To enter, visit any of the Blog Tour locations and use the form provided.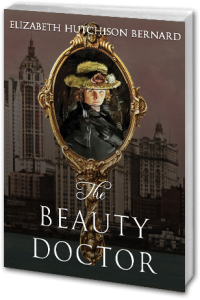 Giveaway ends at 11:59 pm EST on March 15th!