Remembering the Suffragettes on International Women's Day, March 8
Among the most amazing women ever were the suffragettes who fought for the right to vote. Their historic 1913 march on Washington DC is captured in a scene from my novel  Temptation Rag, available in paperback, Kindle eBook, and now on Kindle Unlimited. You can read the excerpt (and enter the book giveaway, ending March 15) at What Is That Book All About.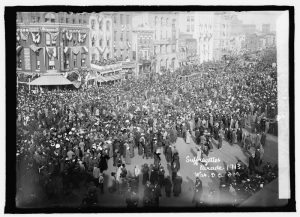 As you probably can tell from this original photo from the march, most of the onlookers were men. And the majority were not happy about this show of strength from American women. Here, the scene still appears calm but trouble was on the way!
The suffragettes are only one small part of the story of Temptation Rag which has been called "a sweeping historical saga of the Ragtime era" and "a richly satisfying and beautifully rendered tale of those who inhabited the gritty world of New York City's vaudeville theaters and ragtime bars."
To read additional excerpts, reviews, and an author interview, please check out the other stops on the Temptation Rag Virtual Blog Tour. The tour and book giveaway continue until March 15!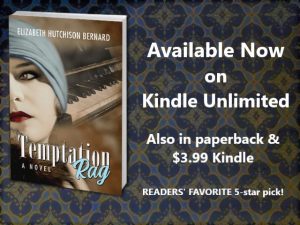 Giveaway
During the Blog Tour, we will be giving away copies of my award-winning historical thriller, The Beauty Doctor. One paperback and two Kindle eBooks are up for grabs. To enter, visit any of the Blog Tour locations and use the form provided.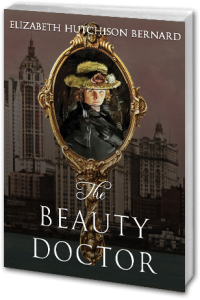 Giveaway ends at 11:59 pm EST on March 15th!