"What WATER FOR ELEPHANTS did for the circus, TEMPTATION RAG does for ragtime."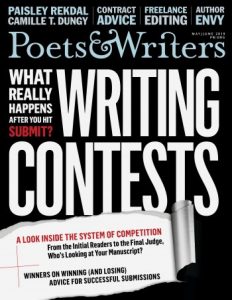 A growing number of fiction and nonfiction writers, including bestselling authors, are publishing independently rather than entering into traditional publishing contracts. I discuss my independent publishing experience in an interview with reporter Debra Englander for Poets & Writers.
Poets & Writers is a magazine geared toward the interests of writers. With more than 100,000 subscribers, it is the largest-circulation publication of its kind."The Savvy Self-Publisher: Elizabeth Hutchison Bernard" appears in the May/June 2019 issue.
I have excerpted just a few snippets from the article, which is a regular feature designed to spotlight a successful entrepreneurial author whose book-marketing approach is then critiqued by two experts.  I urge you (especially if you are a writer) to read the entire piece. It includes a lot of comments and observations useful to self-published authors from editor/Columbia University instructor Dawn Raffel and marketing/PR expert Jane Wesman.
Here are a few passages:
The Author's Approach (Elizabeth Hutchison Bernard)
"With Temptation Rag I made no effort to find an agent or a traditional publisher. I had learned a lot of the ropes already and enjoyed self-publishing. I also didn't want to wait for months or years for the new book to be published. Perhaps because I started my writing career later in life, I'm impatient and feel it's important to publish my novels on a regular basis . . .  My goal was always to produce a book that was as professional as any traditionally published book. The publishing-industry veterans at Girl Friday Productions, who offer editing and other services to authors, appreciated that and were willing to live up to those exacting standards."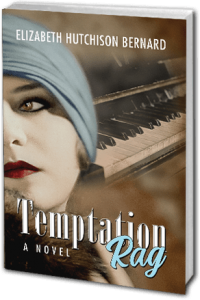 "My advice for other self-published authors: It's easy to get caught up in the marketing right after publication, but you should still think about your next book. Don't obsess over sales numbers to the point that you lose sight of the creative process of being a writer."
Advice from Editor Dawn Raffel
"Temptation Rag is based on a story in Bernard's family history, and her husband's grandfather is a character in the novel. But you don't find this out until near the end of her author's note at the back of the book. This is her big hook—it's what makes the story interesting and hers to tell. It gives Bernard ownership and authority . . . I would have put the author's note at the start of the book and mentioned the family connection early on."
"The plot description on the back cover made me think the book was going to be a tale of star-crossed lovers. There are certain elements of that here, but this novel is more interesting than that—it's about actual people, their passions, and ragtime music. The description didn't fully capture the novel's scope."
Advice from Publicist Jane Wesman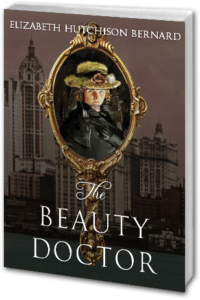 "Bernard has a lot going for her from a marketing standpoint, including great titles and covers. And since she has two books, she can be promoting them both. She should be thinking about doing as many speaking engagements as she can for the next year or longer. Depending on the audience she could discuss the subject matter of either book; she has a wealth of topics from both novels, including women and self-esteem, ragtime, and family history."
"One thing I noticed about the position of Temptation Rag is that it's called a "historical novel" on the author's website and in promotional materials. The adjective historical doesn't paint a strong enough picture for prospective readers. You want to give people an image, and the most effective way to do that is by comparing the book to another well-known work. Remember Water for Elephants? Everyone was talking about it. It had great word of mouth. So instead of calling this book "historical" fiction, Bernard should say something like: What Water for Elephants did for the circus, Temptation Rag does for ragtime."
You'll love the rest of the comments and tips offered by Wesman and Raffel. I plan to implement all their suggestions!
It was great fun and a tremendous honor to be interviewed for Poets & Writers. Check out the complete article now!
+++
Novels by Elizabeth Hutchison Bernard are available in paperback at Amazon and other book retailers and in eBook format exclusively on Kindle/Kindle Unlimited.