About Elizabeth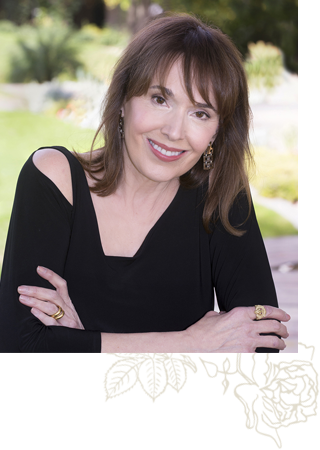 Elizabeth Hutchison Bernard is an award-winning author of historical fiction.  Her novel The Beauty Doctor is a suspenseful tale that takes place in the early days of cosmetic surgery—when the world of medicine was a bit like the Wild West and beauty doctors were the newest breed of outlaw. Temptation Rag: A Novel immerses readers in the bawdy atmosphere of vaudeville and early twentieth-century African American musical theater in a story about the price of freedom, the longing for immortality, and the human need to find forgiveness.
________________________________
Elizabeth's first love was music. As a vocalist, flutist and songwriter, she toured for nearly a decade. Her musical compositions range from rock to pop to smooth jazz and New Age.
A summa cum laude Communications graduate of Northwestern University (Evanston, Illinois), Elizabeth eventually traded her microphone for a pen. She settled in California, promoting international expositions for the music trade (Director of Public Relations, NAMM).  In 1997, she moved to New York City where she was the Communications Director for the American Society for Aesthetic Plastic Surgery.  She was instrumental in founding the internationally subscribed Aesthetic Surgery Journal and served as its Executive Editor. Later, she was a primary consultant to the National Cosmetic Network, in partnership with the plastic surgery program of Johns Hopkins University, and an editorial consultant for the book Be Your Best: A Comprehensive Guide to Aesthetic Plastic Surgery.
Her in-depth knowledge of plastic surgery lends a unique perspective to her historical novel The Beauty Doctor (July 2017), while music takes center stage in her December 2018 release Temptation Rag. Both stories are set in turn-of-the-century New York City.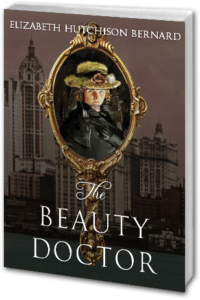 About her novel, The Beauty Doctor, Elizabeth says, "I have always been fascinated by the early days of cosmetic surgery and have been aware that many people don't realize how far back it goes—even farther, actually, than the time of my novel. But I thought the Edwardian era would be a great period in which to explore the deeper meanings of beauty, power and success—especially because that was when many women began to think of such choices as rightfully theirs. My heroine, Abigail Platford, first has to overcome grief and self-doubt before she can confront forces within society seeking to define beauty and success only as they see it. Her journey is a discovery of hope, compassion and self-determination."
Temptation Rag dramatically explores significant social and moral dilemmas of the early twentieth century—many of which still confront us today, including cultural appropriation, gender inequality and sexual abuse of power.
"This is a story I felt was important to tell. I was drawn to it, at first, because my husband's grandfather, Mike Bernard, was such a prominent part of the ragtime era in New York. But when my research led me to discover the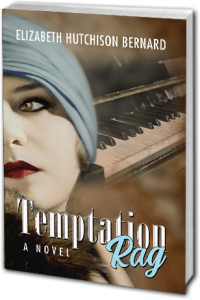 significant controversies surrounding ragtime music, particularly regarding some of the injustices suffered by African American musicians during that time, I realized there was a much bigger story here. My goal as a writer was to craft a novel with historical color and emotional impact, and, in the course of a compelling and fast-moving tale, to raise some essential but perplexing questions about human nature."
Elizabeth currently lives in Arizona with her husband and their much-loved and very spoiled black Lab.