More of the Fascinating Real-Life Characters from TEMPTATION RAG: A NOVEL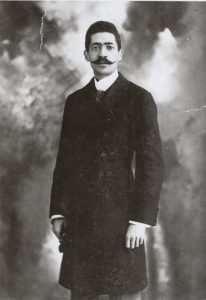 I can think of no musician of the ragtime era more deserving of recognition during this year's Black History Month (February) than Will Marion Cook (1869-1944), one of the most influential African-American composers, conductors, and musical theater producers of the early 20th century. Cook grew up in a well-educated, middle-class household, his father having attended Howard University Law School in Washington DC. When Cook was fifteen, he was sent to study violin at Oberlin College and later in Europe and at the National Conservatory for Music with Antonin Dvořák. As recounted in a scene from my historical novel, Temptation Rag, Cook was angry and frustrated by his lack of recognition as a classical performer; though he played a concert at Carnegie Hall and was publicly lauded as the world's greatest "Negro violinist," he regarded that racially-tinged compliment as a slight.
Eventually, Cook lost interest in his career as a violinist and became more and more intrigued with composing for the theater. His first notable success came in 1898 with the musical Clorindy. Though his productions were staged in an era when African Americans had limited opportunities in vaudeville and on Broadway, Cook managed to break through the established barriers to some extent. Cook's songs, which combined popular and classical elements, always reflected his pride in the African heritage that gave birth to slave spirituals and the syncopated style of ragtime. You can hear an example of Cook's composition, "Overture to In Dahomey," on my website page, THE MUSIC.
Jessie Boyce, also known as Jessie Haynes, was a singer and dancer in the late 1800s and early 20th century. She is best remembered as the wife of Ben Harney, the vaudeville entertainer billed as the Originator of Ragtime. Jessie often performed with her husband, though Ben was the headline attraction and became one of vaudeville's biggest stars of the century's first decade. This poor-quality newspaper photo is the only image I've found of Jessie. It was taken during the couple's Australasian tour in 1911, when Ben's stardom in America had already begun its descent. Though it's a bit hard to tell from the photo, for this performance Ben and maybe Jessie as well are made up in blackface, a practice that today we recognize as offensive but which was common in that entertainment era.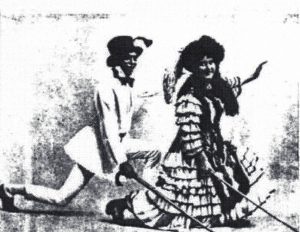 Jessie is an important character in my historical novel Temptation Rag. From my research, despite a paucity of biographical data about her, one thing I know for certain is that she was fiercely loyal to her husband. "As you know," she wrote to a friend after Ben's death in 1938, "my Fancy Man, Ben, was a very sympathetic nature, and did certainly enjoy life as did I." A gentle way of saying that a combination of Ben's generosity and recklessness ultimately put them both in the poorhouse. It is reported that Jessie was the only one to accompany Ben's coffin to the cemetery and that she was greatly troubled that his accomplishments seemed already to be forgotten. After his death, her main preoccupation became trying to scrape up enough money "to have a headstone for my Precious." In the meantime, Jessie took flowers to the unmarked grave where she is said to have sat for hours at a time, day after day. In 1941, through charitable contributions, she finally achieved her goal of laying a headstone at his grave site. A few years later, Jessie was found seated near an open gas jet in the rundown tenement apartment that, in their later years, she and Ben called home. The official records labeled her death accidental. I think of Jessie Boyce, entertainer and world traveler, as bold and adventurous yet warm, intuitive, and down-to-earth. She never lost sight of what meant most to her, and it wasn't fame or fortune; it was always, and only, Ben.
Perhaps best known for his composition "Lift Every Voice and Sing," first performed in 1900 and later adopted by the NAACP as the black national anthem, J. Rosamond Johnson, like Will Marion Cook, was notable for overcoming discriminatory barriers that kept African American musicians from achieving success in vaudeville and on Broadway.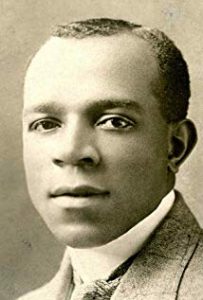 He was the first African American to direct a white orchestra and cast in a New York theater (Hello, Paris;1911). Among his other notable accomplishments was serving as the musical director of Oscar Hammerstein's Grand Opera House in London. J. Rosamond Johnson is a distinguished figure in African American musical history and another of the real-life characters in Temptation Rag. In the book, Johnson and May Convery, a wealthy but frustrated young woman anxious to fulfill her dream of becoming a poet, develop an unusual relationship. While that part of my story is entirely fictional, Johnson's stature as a leading composer and performer of the ragtime era is not. To hear a modern rendition of "Lift Every Voice and Sing," and a 1902 recording of Johnson's big hit "Under the Bamboo Tree," visit my website page THE MUSIC.
5-stars from READERS' FAVORITE Book Reviews
What is the price of freedom? How do we leave a legacy?
Can we ever forgive the unforgivable? A deeply human story of love, lies, and the power of music.
Seventeen-year-old May Convery, unhappy with her privileged life in turn-of-the-century New York City, dreams of becoming a poet. When she meets the talented young Mike Bernard, an aspiring concert pianist, she immediately falls in love. But after their secret liaison is discovered, neither is prepared for the far-reaching consequences that will haunt them for decades. As Mike abandons serious music to ruthlessly defend his hard-won title, Ragtime King of the World, May struggles to find her voice as an artist and a woman. It is not until years after their youthful romance, when they cross paths again, that they must finally confront the truth about themselves and each other. But is it too late?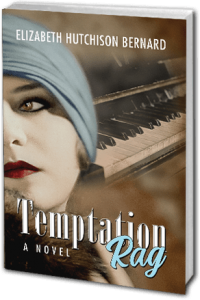 The world of ragtime is the backdrop for a remarkable story about the price of freedom, the longing for immortality, and the human need to find forgiveness. From vaudeville's greatest stars to the geniuses of early black musical theater, an unforgettable cast of real-life characters populates this richly-fictionalized historical saga.
"An emotional and page-turning story of passion, ambition, and desire."–MEGAN CHANCE, bestselling author of Bone River and Inamorata
A striking and deeply human portrait of racial and gender inequality in ragtime-era New York City from the author of The Beauty Doctor, Finalist for the 2018 Eric Hoffer Book Award,  2017 AZ Literary Awards, and a Medallion Honoree of the Book Readers Appreciation Group 
Available from book stores and online book retailers. Five-star rating from Readers' Favorite Book Reviews!
Belong to a book club?
Temptation Rag includes a Reading Group Guide that can help add depth to your group discussions! Contact me if your club is interested in a free Skype interview with the author.